Meet the owners of Hawk Shadow Farm.
In the left picture is Melissa Jacobs with one of the newborn kids. In the right picture is Brian Jacobs playing on "tire mountain" with some of the does.
If we don't have the goat(s) you are looking for, we might know someone who does.
Come visit the farm and see the new kids available for sale. .
E-mail for directions or more information.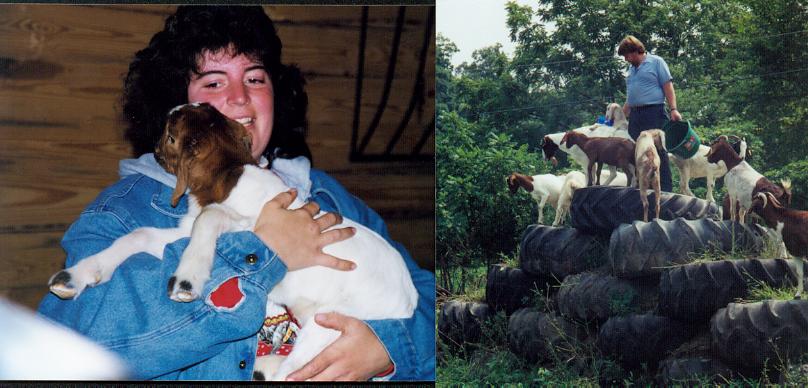 My Address

Brian and Melissa Jacobs
Macomb, Missouri 65702

Our Missouri phone number is 417-746-4970
Online Contact Info


e-mail hawkshadowfarm@gmail.com
Delivery is available. E-mail for further information.